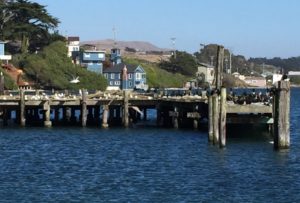 Well… Have you got our little hint in the title? Maybe you're to young to know. If not, we will explain later in this post.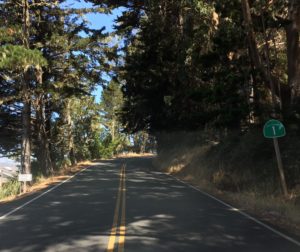 Today's drive is why we own a Class B "Roadtrek" instead of a Fifth Wheel or a Class A (Those were our other two choices). Today we drove a kinky road that was twisty curvy so much we wondered what it would be like just to drive straight line.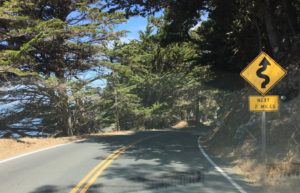 Honestly… It went from one turn to another without a straight stretch between. It said no vehicles over 35 feet! ! ! Obviously, not everyone obeys the sign (maybe they can't read). We had a close call with one idiot who was going South driving a pickup with a Fifth Wheel attached. He had to be 50 feet long and in the curve (where we met) he was over the yellow line a good foot. My problem was the vegetation on the shoulder was to the edge of the pavement. I use the word "shoulder" very loosely because there wasn't one. Luckily, we were able to swerve enough to the right to miss him. The problem with cheating on the 35 foot rule is you will meet someone in a curve with no warning, just need quick reflexes to save your life and the idiot's life.
Sorry, we didn't tell you where we were driving. We left Sausalito, CA and drove CA 1 North and ended up at the Bodega Bay Marina RV park. It was a beautiful drive. One of those drives that made Mick wish he was the passenger like Chick so he could see the coast!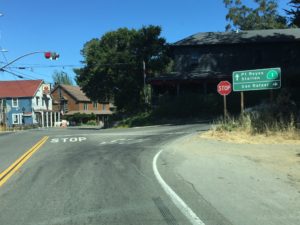 We went thru Olema, CA and seriously thought about staying overnight at Olema RV park. From the road it looked beautiful. But, it was not on the water and no Ocean view. So, we wrote it down for future consumption if needed.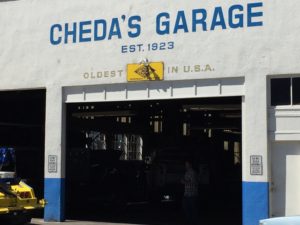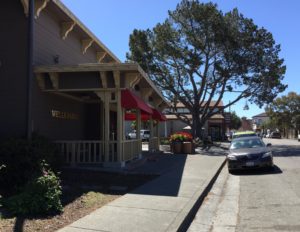 Right after Olema is Pt Reyes and we fell in love. Pt. Reyes is one of those little towns that makes you glad you are a retired RV'er with no schedule. We did not have a reservation and were free as a bird. We parked and strolled thru the town. We saw the word Organic used a lot. There was a coffee shop with a semi long line and local wine was sold in the store. Napa Valley is just North of San Francisco. Mick bought a coffee and Chick bought an item or two from the local grocery. We seriously thought about going back to Olema RV Park And staying a night or two; but, the lure of the surf hitting the beach at Bodega Bay was too much.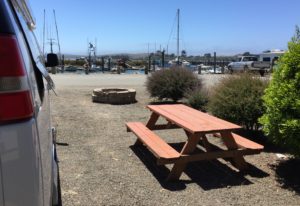 Google told us there was an RV park at the Marina in Bodega Bay and we wanted to check it out before reserving. We read Campskunk's Post (our hero) where he said that he boon docked near Bodega Bay but we were in the mood for a park. We decided it was ok and reserved two nights. Next, we are heading to Fort Bragg and then a quick trek from West to East across CA to Tahoe for a week. We will either post from Fort Bragg or before or after another week in Tahoe. Mick says, "CYA later, alig…" (are you old enough to remember?)
Oh by the way… Our little hint, was the movie by Alfred Hitchcock, "The Birds" was filmed at Bodega Bay. If you are too young to remember get the DVD.